2018 Goals - Week 3 of 52
Hey it's Monday and I'm posting on time! ;)
1.
Complete 30 days of yoga.
I am following YouTube channel Yoga with Adriene to complete this goal.
True 30 day yoga journey
. I'm still going strong and really enjoying it. Most videos have been 20-30 minutes which has been great. Maybe I'll keep this up for the whole year.
21/30
2.
Read 20 books.
I finished The Cold Dish on Saturday. I am going to start A Man Called Ove today and Manhatten Beach is lined up after that.
3/20
1.
MaddAddam
- Margaret Atwood
2.
Your Money or Your Life
- Vicki Robin
3.
The Cold Dish
(Longmire Mystery series)- Craig Johnson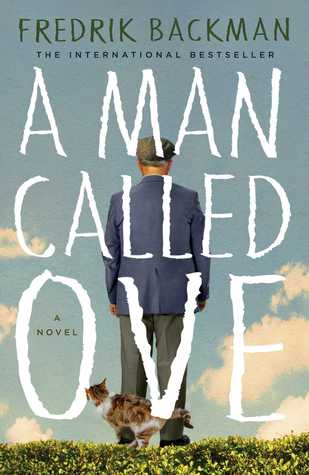 3.
Visit a national park.
We were talking about going to Maine this summer but now another couple has expressed interest in going to Yellowstone with us. Either way it will be awesome!
4.
Save $2000 for house updates.
I need to put $154 into the account every other paycheck (13 times) to make my goal. Once I pay all the bills I will transfer some money over. Why does it take so long for all the bills to come in? It seems every month it gets later and later. Also, why am I complaining about not paying bills? lol
$550/$2000
5.
Save $1000 towards a new car.
I have an automatic draft set up for $50 every month to my car account. I'll need to add the other $400 along the way. The draft should be coming out this week.
$0/$1000
6.
Add 3 chicks to my flock.
This won't be happening until March/April.
7.
Cut back my food budget to $325/month.
I made it by the skin of my teeth! $0.04 remaining for the week! I don't need anything till Friday, which is payday! YAY for sticking to it!
8.
No buying personal clothing and other items other than the following few items.
I ordered my yearly tube of mascara. I am trying a cheaper kind, it was $5 and some change on Jet.com.
$30 on Brooks running shoes, $2 on hairdryer, $5 on mascara.
$37/$300
Here are my estimates on the cost of the items I plan on buying in 2018:
Hiking shoes $90
Running shoes
$60
$30
Mascara
$10
$5
Bra $30
Undies $20
Haircuts $90 ($15x6)
9.
Complete a third round of Whole30.
All the sweets are gone from the house and I hate it. I am missing my chocolate. I made a big pot of beans (not Whole30 approved) so I need to finish those up. Maybe I can get my butt in gear to start on January 28 so day 30 will be on the last day of February.
10.
Have a better, more efficient garden.
No progress. I need to look at what I already have on hand and then order what I need. I did cut back the wilted kale and pulled out the dead flowers from my planter boxes. The dwarf curly kale held up much better to the 7 inches of snow we had unlike the red Russian kale which looks terrible.
11.
Sell excess produce, honey and eggs at my neighborhood farmers market.
Nothing to sell this time of year. Unfortunately we lost all our bee hives so we probably won't have any extra honey to sell this spring. I may have some extra eggs but because I am getting chicks this spring, they won't be laying until 2019. This goal may not happen.
12.
Be a better beekeeper.
Bad news. We lost all 4 hives. I think the bees froze to death. They all had honey to eat. One hive was surprising large, I can't believe they didn't make it. :(
13.
Finish a craft project.
I darned one sock.
I sewed a bandanna for my pup Ellie. Then I made a second one for my mom's dog.
I patched a hole in a Smartwool sock that Ellie chewed when she was a pup. It isn't very comfortable but it was good practice.