2018 Goals - Week 1 of 52
I'm writing this update on a Wednesday. I plan to check in on Mondays in the future. There are 53 Mondays in 2018 and January 1 and December 31 are two of them!
1.
Complete 30 days of yoga.
I am following YouTube channel Yoga with Adriene to complete this goal.
True 30 day yoga journey
. So far so good. It's been nice to start my mornings with yoga. It clears my mind for the day ahead.
8/30
2.
Read 20 books.
I finished one book and started two books. The financial book is an audio book that I am listening to in the car. I am reading the other during my lunch break. I don't think I will confuse a mystery novel and a financial book. :p
1/20
1.
MaddAddam
- Margaret Atwood
The Cold Dish
(Longmire Mystery series)- Craig Johnson
Your Money or Your Life
- Vicki Robin
3.
Visit a national park.
We are talking about going to Maine this summer. Acadia NP is on my radar and I'll have to look into any other NPs close by or on the way up. Not sure if we'll drive (bring the dog) or fly.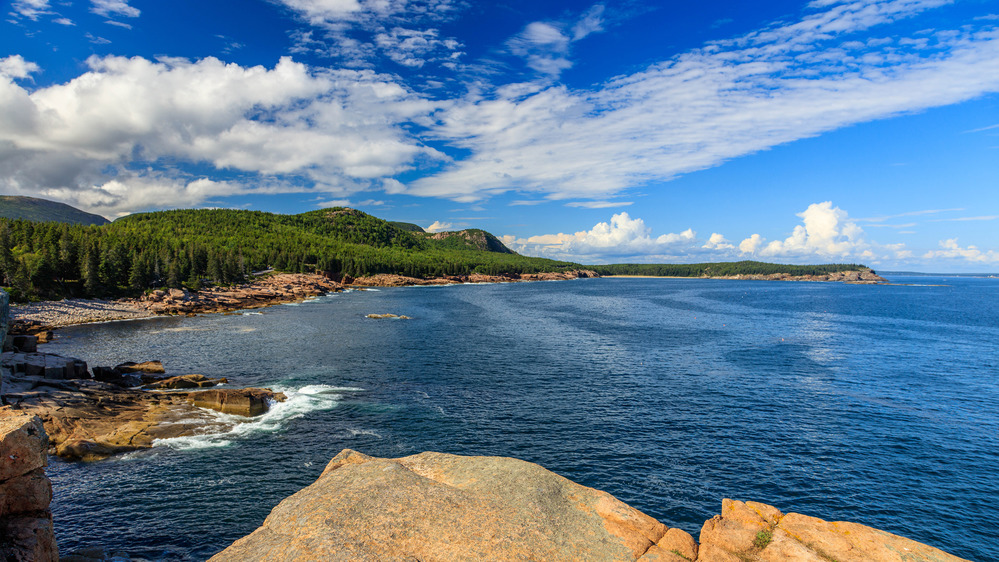 4.
Save $2000 for house updates.
I put $500 of Christmas money into the account so I should really save $2500 this year. I paid off my credit card bill that had gifts on it so I only saved $50 towards the house. I need to put $154 into the account every other paycheck (13 times) to make my goal.
$550/$2000
5.
Save $1000 towards a new car.
I have an automatic draft set up for $50 every month to my car account. I'll need to add the other $400 along the way.
$0/$1000
6.
Add 3 chicks to my flock.
This won't be happening until March/April. My nearly 4 year old Easter Egger decided to start laying this week! She stopped laying in March last year, laid 1 egg in September, molted and just now started again. A whole summer break, what a slacker!
7.
Cut back my food budget to $325/month.
My first two weeks of using only $150 cash is coming to a close on Friday. I have $7 left and a full pantry with a menu already planned for this week. My thought for this goal was to take out $150 cash every two weeks when I get paid and I get paid 26 times per year. That equates to $325/month for 12 months or $3900 per yer.
8.
No buying personal clothing and other items other than the following few items.
I already found the deal of the year! I went to REI to return a gift and they were having a garage sale. I found a pair of Brooks running shoes that had not been worn for $30! Also, my hairdryer broke on Sunday and I can't go to work with wet hair in the winter, luckily I had a credit to Marshall's so I went there and found a good quality dryer and only paid a few bucks! Let's hope it lasts longer than a year. The one that broke was just over a year old.
$30 on Brooks running shoes, $2 on hairdryer.
$32/$300
Here are my estimates on the cost of the items I plan on buying in 2018:
Hiking shoes $90
Running shoes $60
Mascara $10
Bra $30
Undies $20
Haircuts $90 ($15x6)
9.
Complete a third round of Whole30.
I am still working away on all the Christmas chocolate but I am trying to be mindful and eat lots of veggies instead of bread products. I dropped 2 pounds this week. Maybe I'll start a Whole30 in February.
10.
Have a better, more efficient garden.
I browsed through my seed catalogs. I need to look at what I already have on hand and then order what I need.
11.
Sell excess produce, honey and eggs at my neighborhood farmers market.
Nothing to sell this time of year. In the spring after a honey harvest and hopefully a round of good laying from my hens I'll have something to sell.
12.
Be a better beekeeper.
They have been tucked away in the hives hopefully keeping warm. It will warm up some this week so I may see some ladies flying around.
13.
Finish a craft project.
I darned my first sock Monday night! I have some more to repair then I need to fix a moth hole in a wool base layer shirt that keeps getting bigger.